Home Offices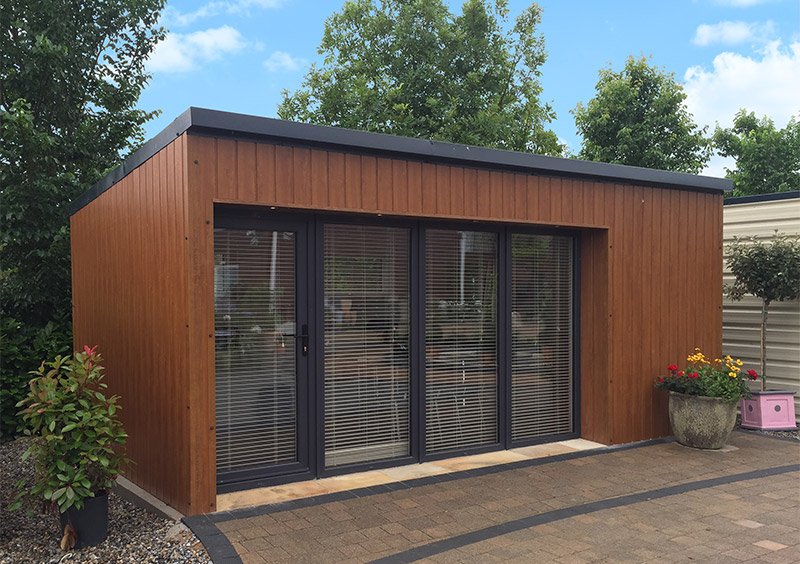 SAVE €13,400 per year by Working from Home in a Steeltech Home Office
Working from home has rapidly gained popularity in recent years. Nearly half of Irish workers now spend at least one day a month...
Our first All-In-One Home Office Solution features 40mm steel composite insulated panelling in either Grey or Woodgrain, a Half Glass PVC Door, a Large Window, and is delivered fully wired with sockets and lights from the factory, ready to "Plug & Play" – all done in less than one day.
Steeltech Home Office – Your Shortest Commute Ever!
Why rent an office when you can have an office beside your home for as little as €8,990?
Prices valid until December 31st 2023.
Steeltech can provide you with all the necessary facilities to provide a pleasant and efficient working environment in which to develop your interests or run a successful business.
Our home offices can be adapted to suit individual customer needs. Perhaps you need a two-room office, or an office with kitchen facilities, or maybe even an office with a store room or garage? The Steeltech home office can be custom designed to suit you.
Our knowledgeable and professional sales staff will be happy to sit down with you to plan out your home office exactly the way you want it.